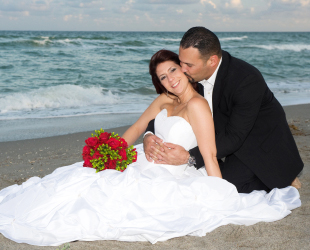 Today's post comes directly from the folks over at Girl Gets Ring. It's a fantastic article that shows 10 different ways that you can make your man feel admired… And believe me, this is super important if you are trying to get him to put a ring on it 🙂
If you haven't checked out the Girl Gets Ring program yet, it's a win! And women are inundating them with success stories about finally getting their men to commit. For details on the course you can read my review here.
10 Ways to Make Your Man Feel Admired (and Why That ROCKS His World)
What if you were to make two lists about the man you adore…
One would be a list of all his accomplishments and traits that make him really attractive to you. The other would be a list of all the ways he annoys you or drives you crazy; things you desperately wish he would change.
Which would be easier?
Sometimes we all fall into the trap of paying more attention to the negatives than to the wonderful things in our lives and our men, and it can take a real toll on any relationship.

Men feel the pressure…
Men are under constant pressure to perform, and perform well in their careers, their hobbies, and their home lives. There are plenty of days – sometimes weeks and months in a row – when they feel that no one even notices what they're doing or how hard they're working. Many more days they feel like everything they do is being relentlessly criticized, second-guessed, or negatively evaluated.
Every guy wants to feel like the woman he loves is on his side. Cheering for him. Noticing the crazy obstacle course he goes through every day, and admiring the way he pushes through.
Beat the (female) competition!
Making your man feel admired is one of the most powerful ways to focus his attention on YOU. No guy in his right mind is going to connect his life permanently with a woman who tears him down.
You can beat out ALL the competition with a steady, sincere stream of authentic admiration for the man you love. When you're giving him this kind of intense feedback, you make him feel like the greatest man ever, and he won't be tempted to look around for another woman who will notice and appreciate him.

10 ways to build him up, starting now
So what does that look like? Here are ten ways to get started building him up, and locking his love on you and only you…
 Tell him how strong he is, and how safe that makes you feel.
Laugh at his jokes; let him be reminded of how good it feels to see you smile.
Ask for his perspective on any given situation. Give him your full attention.
Invite him to explain something to you, particularly if it's in his area of specialty.
Brag about him in front of your friends. Bonus points if he hears you do it.
Let him open that door, walk you to your car, hold your chair, or otherwise treat you like a lady.
Openly admire his physique. Tell him how much you like his body.
Listen patiently when he's struggling with an issue. Let him feel your support.
Give him the benefit of the doubt.
Beam your thousand-watt smile on him. Regularly. For no particular reason.
What dream relationships are made of…
Would you like even more power-packed tips on keeping your man's attention, and becoming so compelling and attractive to him that he'll practically beg you to commit to him – and him only – for the rest of your lives together?
Click on the link below and take a look at the free video presentation that shows you how to capture your man's interest and keep him devoted to YOU… Forever!