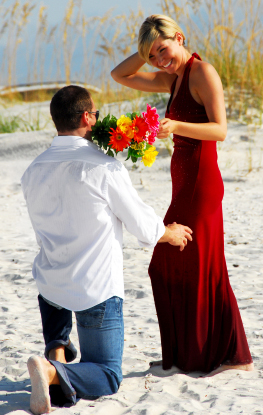 That's some kinda title now isn't it!
And at the same time it's just a trifle depressing. After all, the "never want to leave" part kind of implies that the reader may have been left by men before, and that's sad.
But let's not dwell on the past, Bob Grant's program promises that you can leave those sad days behind you a turn things around so that you are hat kind of women that men adore, and I've reviewed this program for you to determine whether the validity of this assertion…
The Woman Men Adore, The Basic Program Info…
The Woman Men Adore, And Never Want To Leave author Bob Grant is a Licensed Professional Counselor, therapist, and relationship coach with over 20 years of experience counseling women on relationship issues. In the program, Grant shares the insights gleaned in over those 20 years boiled down into a rather systematic approach to seducing and keeping your Mr Right.
The basic idea is that most women simply don't know how to make a man feel good, and that a woman who knows, has an unfair advantage. He points out that many women think being pretty, being good in bed, and knowing how to cook are the keys to attracting men when in reality these things are secondary.
As a man I agree with this. Sure every guy like looking at pretty women, and likes bedroom fun… But so long as a women looks "good enough", has a healthy sex drive, and provides the occasional sandwich it's all good. There are more important things to be sure!
Anyhow, after explaining what really makes men feel good, Grant explains how a woman can make any man she wants feel good (by being herself) and then make him fall head over heels for her as a result.
The Best And Worst of The Woman Men Adore…
There are a few things I really liked about Grant's book. for one thing I like the fact that he doesn't attempt to sugar coat things. He explains what men want honestly, and in doing so I feel he does a good service for women who have often absorbed a lot of misinformation about men from the media and publications like Cosmo that are NOT written by straight men.
I also really liked when he talked about how women can use vulnerability as a relationship device to actually have more power in their relationships. It sounds crazy, but it definitely works… Every time.
The worst thing may be that Grant is too honest in this course and some women won't be willing to accept what he says. Clearly the book has been very popular since it's initial release, but I'm sure that many jaded women will have trouble taking what Grant has to say at face value because it flies in the face of what they have been led to believe for years.
Final Verdict…
All told this is a good course that will appeal to women in a variety of relationship situations. Whether you don't date much, or have trouble keeping things going with the right guys, this program will undoubtedly give you insights you can use to your advantage. Married women looking to rekindle the spark they've lost will enjoy this one too, lot's of good info! Click here to get your copy of The Woman Men Adore, And Never Want To Leave…