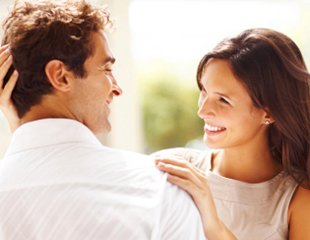 Conversation Chemistry is the name of a new program from Mirabelle (Mia) Summers and Amy Waterman from Meet Your Sweet and there's actually both a women's as well as a men's version of this program available.
Obviously, I'll be talking about the women's version here today, (but I must admit that curiosity got the best of me and I took a peek at the men's version too… It's good and I'll try to find a link to a review of the men's version if I find one I feel is acceptable.)
Conversation Chemistry – The Good, The Bad And The Ugly…
The Good
I've had a chance to go through a few programs from the folks over at Meet Your Sweet including the blockbuster "Why Men Pull Away" that I reviewed just last month and I've got to say that overall I like the type of advice, methods, systems etc… that they teach.
Conversation Chemistry wins points for giving a very in depth look at how to use communication all the way from the initial conversational flirting stage all the way up to the serious relationship stage. This is definitely the most comprehensive guide I've seen on this subject on talking to men at all stages of the relationship. The main manual alone is about 300 pages and then there are several bonus ebooks, audio trainings and so forth.
Everything is presented in a very clear, and understandable way, with plenty of examples so that you can understand how all of the different methods are actually used in real life.
The advice actually makes sense, and approaches communication from the right angle. As with the other trainings I've been through from Meet Your Sweet, the material is not about "tricking guys into liking you" or manipulating men through conversational ju-jitsu. Instead, you learn ways to connect with guys better through conversation while coming across as more charming, desirable, and sexy than ever before… The attraction boosting methods in particular should work on any heterosexual male.
The Bad and Ugly…
So what can I say bad about this program?
You may have heard some of this before. Particularly if you, like myself are a self-help junky who reads ever relationship guide that comes out then some of the concepts that you'll learn in here will be "old hat" to you by now. After all, the program is as i said quite comprehensive, so there's no way that it's all completely new stuff.
No "magic bullet" answers. If you are looking for some magic words or phrases that you can say to a guy and make him instantly fall in love with you forever, then this isn't for you. rather than trying to give you a quick solution that solves all your relationship problems, this program takes a more realistic approach, teaching you strategies for improved communication that you can use long term and improve over time.
The Last Word on Conversation Chemistry…
All things considered, it's a very good program, particularly if communication/conversation is a "sticking point" that makes trouble for you in your relationships. If this is an area you'd like to improve upon then definitely check it out. Click Here for Conversation Chemistry for Women.