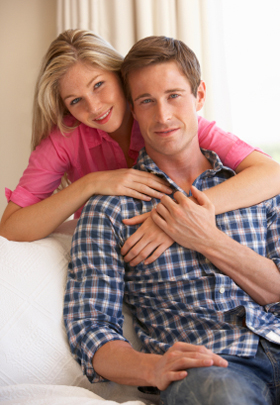 Okay, okay, I know I've said several times that I was not going to be reviewing any more "ex back" programs… But as you'll see in this review "Relationship Rewind" is very different from any of the other courses I've reviewed on the subject.
Let's get right into what makes it so different, and my personal opinion of the system…
NOTE: There is also a men's version of the program, so I wrote up a short review of that as well. That said, the basic idea is the same, so guys may get some good info out of this review as well.
What Makes Relationship Rewind Different…
If you have been trying to get your ex back for a while you may have already read some advice on the best way to get him back. However, you also may have found that a lot of the great sounding methods for winning your ex's heart back haven't worked out that well, such as the well known "no contact" method, which can be effective and which I have actually used myself a while. However, this method is particularly risky and can also backfire brutally, ie. he finds somebody else while you are "not contacting him" and falls in love with her…
Well, in Relationship Rewind Ryan basically says some things that fly in the face of all of those "common knowledge" theories and techniques for getting your ex back, and introduces a new system that uses simple everyday messages that are imbued with some rather interesting psychology that I had not heard about before.
Another notable difference is that while many of the other "generic" ex back guides on the market provide what you might call self improvement advice (Seriously, I've seen a couple guides that provided NOTHING except telling you to get a makeover, have a spa day, work out, and do no-contact, hmmm….) Rivers' system gets more into the specifics of what you need to say and do to get back with your ex.
The Basic Idea…
One of the key ideas in Relationship Rewind is that their are certain "stages" that every relationship goes through, from the beginning where you are blissfully enamored with each other, through what Rivers' calls "The Drift" and then sadly, to the "Death's Door" of your relationship.
The idea in this program is that you can actually turn back time so to speak and take your ex back to a place where he was in love with you, before any of your problems started in the first place. While this may sound to good to be true, Ryan actually has a pretty cool system for making this happen and it centers around sending the right little message to your ex to get his mind to "rewind" to a place where he thought that you were perfect together, and then from there make him want to work for your forgiveness, rather than vice versa.
Is Relationship Rewind Worth a Try?
Honestly as of right now I'm thinking of naming this as the official Best Ex Back Guide ever released.
I have just been through so many of these things at this point, and I really feel like so many of them are just the same rehashed feel good pseudo-psychology over and over again…
BUT- Relationship Rewind on the other hand actually cuts out all the self improvement fluff and gives you a action plan to get back with your ex AND keep the relationship good… For instance he tells you exactly how to get together with your ex again in person and exactly what to do when you see him again, so you don't need to second guess yourself, and can instead just get him back… Click Here to get your copy of the Women's Version of Relationship Rewind…
******************
Notes On The Men's Version…
Okay, if you read this post up to here then you know that I really like the program. It was cool to review this program for guys because I am a guy so I can look at it from a more direct angle and think, would this be something that I would want if my girlfriend broke up with me…
And the answer is yes, this is THE guide I would want.
Relationship Rewind explains the basic psychology behind why this method is so effective, and then gives you a the step-by-step instructions on exactly what to do to get your woman back. Plus, I didn't mention this in the women's review, but this is also a very QUICK way to get your ex back because there is no need for the aforementioned "no-contact" period. And after all you probably want her back sooner rather than later… Click Here to get your copy of the Men's Version of Relationship Rewind…