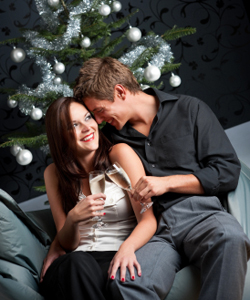 T Dub's Magic Of Making Up program was really the first "get your ex back" program to become widely popular. Since then we've seen several of these programs come and go, usually without much fanfare. So, today I wanted to do a review of T Dub's program for you and see how it stacks up to some of these "Johnny come lately" ex back guides.
The Idea Behind T Dub's Magic Of Making Up
T Dub's program is all about, you guessed it, making up with your ex after a breakup. Although the principles could also easily be applied to making up with your current sweetie after a big fight, or falling out. I should note that this guide is for both men and women, so if you are a guy who some how ended up on this very pink and feminine website this review pertains to you as well.
T Dub asserts that while things may seem hopeless, in most cases relationships really are still salvageable, so long as you make the right moves going forward.
T Dub walks readers through these next moves which involve understand what really went wrong in the relationship (it's often not what it appears to be on the surface), managing your emotions,  assessing the situation so that you can reconnect the right way and get a clean slate. Once this is achieved you can take action and work the plan to get your ex back and then keep that passionate "honeymoon stage" going with your man (or woman) going forward.
Obviously, there's a bit more to it than that, but I'm not going to rewrite the book for you!
If you are unfamiliar with T.W. (T Dub) Jackson, here's a video he made sharing a healing technique of his "The Calm Mind Technique":
Is This Still The Best Resource For Getting Your Ex Back? 
As I mentioned, since this program came out there have been a number of similar, some might say  "copy-cat" programs to hit the market. There are a couple of  things about The Magic Of Making Up that makes it superior in my mind.
For one thing, T Dub himself is a lot more likable than a lot of the other relationship gurus out there and that matters a lot. Other programs can be almost insulting, condescending and otherwise unpleasant in their general tone. Not only that, but many of these other programs include concepts that make me think that whoever authored them wasn't all that smart, and that makes me uneasy about taking their advice.
Second is the fact that while this is a relatively "small" program, it is packed with helpful information and a very actionable plan. other programs contain a lot more content ie. video training, bonuses, mind maps etc… but none of it is very helpful or needed. Personally, I'd rather get to the good stuff right away so that I can put it into action, and that's what The Magic Of Making Up allows you to do.
This course has a much more robust, thoughtful, and logical  plan than courses containing hours of unnecessary audio and video that will just leave you confused.
So- my recommendation if you are looking to get your ex back is to start with The Magic Of Making Up. I'm the type of person who would probably get a couple courses on a subject like this just to cover all my bases, but I think that for most people keeping it simple at first is probably the way to go. You can grab a copy at The Official Magic Of Making Up Website.